A-ONE New Wing Hotel
A-One New Wing has 264 guestrooms all designed with a nautical theme
A-ONE New Wing Hotel
A-One New Wing has 264 guestrooms all designed with a nautical theme
A-ONE New Wing Hotel
A-One New Wing has 264 guestrooms all designed with a nautical theme

THE GARDEN OF EDEN | ALL-DAY EATERY Pippin All-day eatery is a combination of restaurant, bakery, and cafe.

The most trendy and unique Beach Club in North Pattaya. Located on the Beach Road ..

The coolest live music bar/restaurant in Pattaya designed in a Steampunk style

Breakfast and Dinner is served as a feast of your own selection!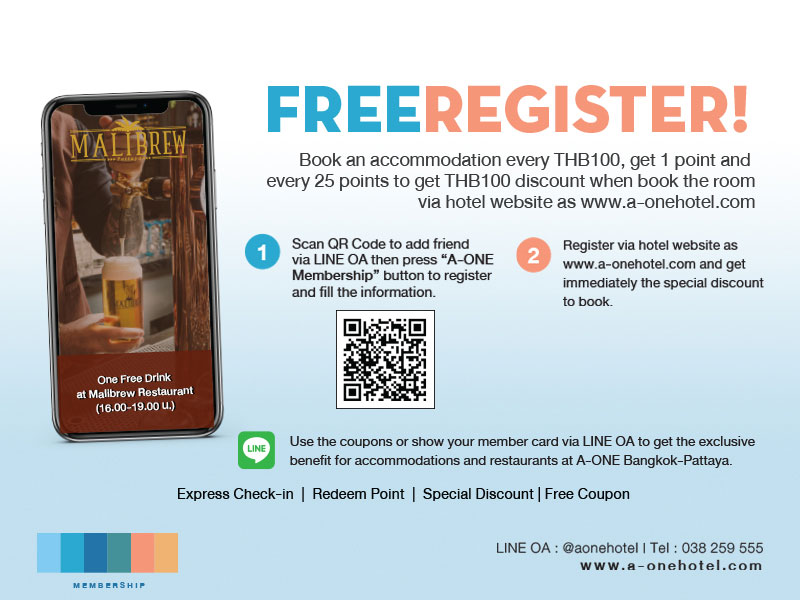 A-ONE Membership benefits:

Exclusively for A-ONE Membership, receive 1 points for every 100 baht spent.
25 point of A-ONE Membership can redeemable to 100 THB
You can earn A-ONE Membership points redeemable towards future stays, free upgrades, special privileges, dining and drinks.
Express Check-in
Late Check-out till 14.00 hrs. (Subject to room availability)
Special Coupon (Discount Coupon, Cash Coupon, Birthday Coupon, Free Drinks Coupon)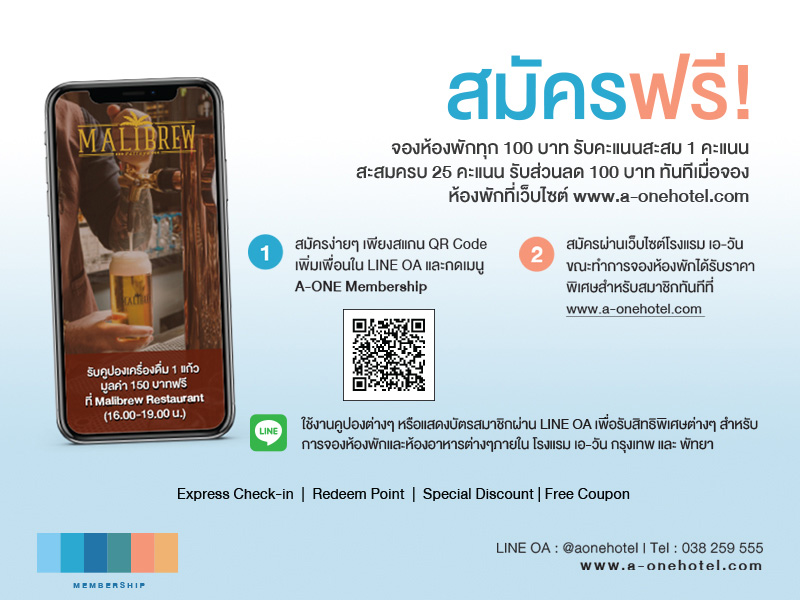 สิทธิประโยชน์ A-ONE Member

สมัครสมาชิกจะได้รับคูปองเครื่องดื่มฟรี 1 แก้วที่ร้าน Malibrew Restaurant คูปอง 1 ใบ สามารถแลกเครื่องดื่มได้ 1 แก้ว 1 ครั้ง (ใช้ได้ตั้งแต่วันที่ 1 พฤศจิกายน 2565 - 31 มกราคม 2566)
ทุก 100 บาท จะได้รับ 1 คะแนน
25 คะแนน แลกรับส่วนลดการจองห้องพัก 100 บาท (Redeem เป็นส่วนลดอัตโนมัติในระบบ)
นำคะแนนแลกรับส่วนลด หรืออัพเกรดห้องพัก
ช่องทางเช็คอินพิเศษสำหรับ A-ONE Membership
เช็คเอ้าท์ช้าได้ถึง 14.00 น. (หากในวันดังกล่าวมีห้องว่าง)
คูปองพิเศษต่างๆ เช่น คูปองส่วนลดร้านอาหาร, คูปองแทนเงินสด, คูปองส่วนลดวันเกิด, คูปอง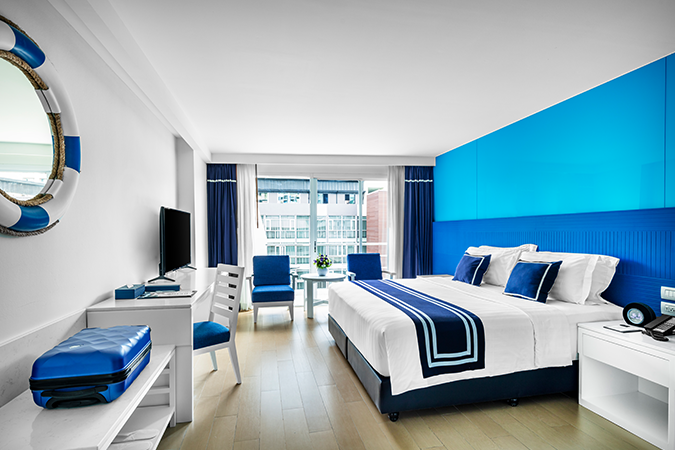 Stay Dates : Now - 31 October 2023
Book now and make the most of your holidays at our hotel.
Map A-ONE New Wing Hotel a Pattaya

A-One New Wing has 264 guestrooms all designed with a nautical theme, equipped with private terraces and free Wi-Fi for all rooms. This service-oriented hotel also features Muslim Prayer Room, a fitness center and massage treatments that can be share facilities all A-ONE hotels.